$1.32 Billion
TOTAL SALES AND COUNTING
$540 Million
TOTAL SALES
FOR 2022

$2 Billion
PROJECTED TOTAL SALES BY END OF 2023

1,830
TOTAL UNITS SOLD
AND COUNTING
Leveraging The Latest Technology To Your Advantage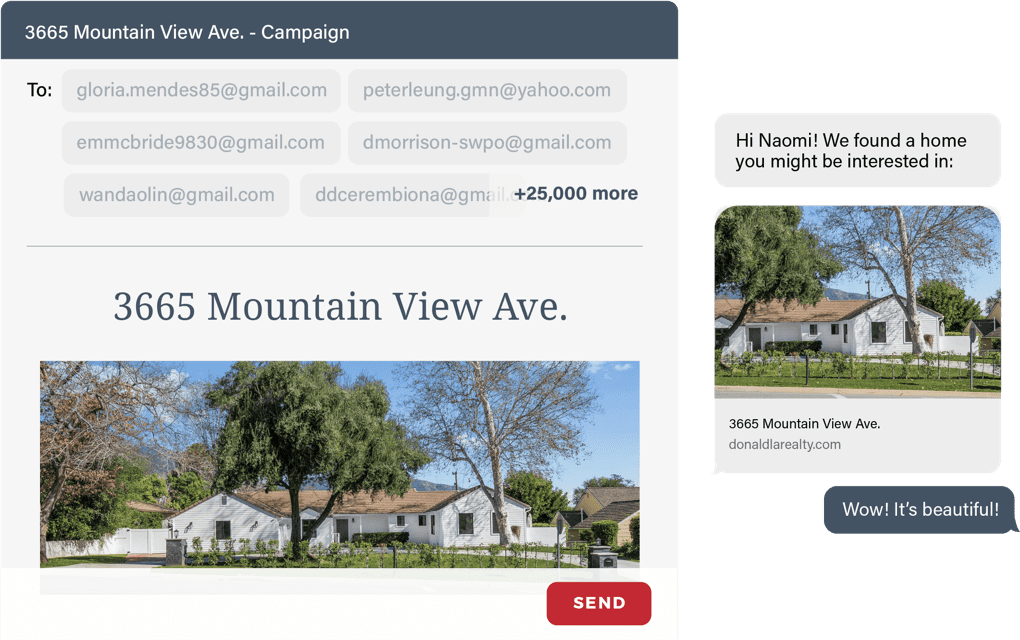 Large client database
Over 25,000 clients.
Email campaigns
With a simple click, your property will reach over 25,000 motivated Buyers.
Text message campaigns
Text messages have an open rate of 98%! We've learned that texting is more reliable than email. Texting is pre-built on mobile phones and unlike email is available even without wifi connection.
Google and Facebook Paid Advertising
In today's market, 93% of Buyers find properties on the internet. 
Syndication to top searched websites:
Zillow, Trulia, Redfin, Homes.com, Realtor.com and more
Custom developed website
Including live chat capabilities to answer any questions right on the spot.
Custom developed forms
To keep track of interested buyers and follow up within our custom built database.
Other benefits when working with us
Competitive Pricing on:
Escrow

Title

Building inspectors

Natural hazard disclosures

Home warranty

Insurance

Termite company

Transaction coordinators
Notary services
In house attorney
Real Estate Law

Custom agreements
Disputes
Legal representation
Mortgage documents
Title documents
Transfer documents
Lot line problems
Postcard Mailers
Our goal is to expose your property to the maximum number of potential Buyers. Mailers allow us to reach all existing property owners with similar property type to yours.
Marketing Brochures and Flyers
Professional material to make your property stand out from the rest.
Custom Dedicated Property Website
Your property will have its own dedicated website link. You can share this link via email, text, social media etc.
Facebook and Google Paid Advertising
In today's market 93% of Buyers find properties on the internet.
KW International Worldwide Exposure
180,000 agents worldwide (#1 in agent count in the world). 940+ locations all over the world.
Convenient Electronic Agreements
DocuSign Electronic Signatures stored safely in Cloud. Documents can be securely signed via any desktop computer, laptop, tablet device, or mobile phone.